China's March exports surprise, growing 11.5 per cent year-on-year in first increase in months
The rebound back to positive range is the first since June 2015
PUBLISHED : Wednesday, 13 April, 2016, 10:48am
UPDATED : Wednesday, 13 April, 2016, 12:05pm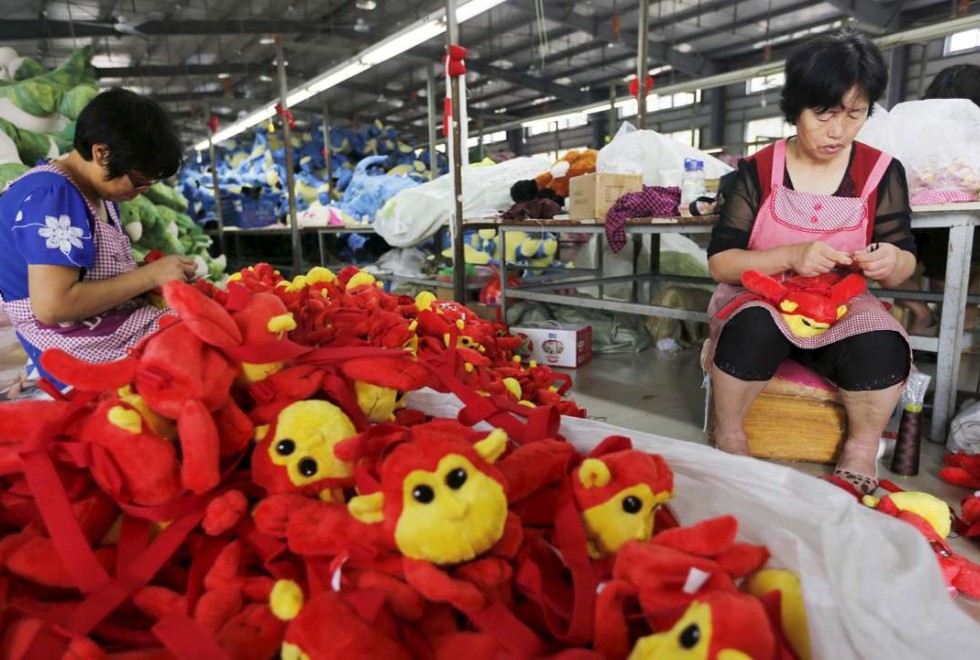 But the sustainability of the strong rebound remained in doubt against the backdrop of
the global economy's weak recovery and uncertain outlook on the US Federal Reserve's interest rate increase.
Exports in March rose 11.5 per cent year on year in US dollar terms – a sharp improvement from a drastic 25.4 per cent fall in February.
February's export growth was at its lowest since the outbreak of the global financial crisis in May 2009.
March imports fell 7.6 per cent from a year earlier, an improvement from February's 13.8 per cent drop.
The figures were in line with Commerce Minister Gao Hucheng's expectations last month that trade data would show a big rebound in March.
But the sharp rise in export was partly due to seasonal factors and a base effect given the more than 15 per cent fall in the same month last year.
The weakening of the US dollar index also weakened the yuan against the basket of currencies, helping export growth, according to Industrial Bank chief economist Lu Zhengwei.
"But such a strong rise of exports may be unlikely to sustain if the Federal Reserve raises the interest rates in the second half of the year, which would lead to the yuan strengthening against the basket of currencies as a result of a stronger greenback," Li said.
A poll of exporters commissioned by the customs agency showed a mild rise from February, indicating that exports were likely to start stabilising in the second quarter of the year. The poll also noted increases in new export orders and exporters' growing confidence.
Customs spokesman Huang Songping said China still faces strong downward pressure in foreign trade amid growing geopolitical turmoil and the uncertain outlook on capital flows.
"The world economy is facing many uncertain factors … Uncertainties of capital flows and resumption of currency wars will exacerbate turbulence in global financial markets, and could strike significantly in some countries, adding risks to the global economy," Huang said.
Exports to the European Union fell 1.4 per cent in the first quarter, shipment to the United States was down 3.4 per cent, and exports to the Association of Southeast Asian Nations dropped 8.5 per cent.
Exports to some countries along the "One Belt, One Road" rose, however, such as a 26.4 per cent increase to Pakistan and a 16.6 per cent rise to Bangladesh.
Trade surplus stood at US$29.86 billion last month – versus February's US$32.59 billion – and bringing the first quarter's surplus to US$125.7 billion.
In the first three months of the year, exports fell 9.6 per cent year on year in US dollar terms while imports fell 13.5 per cent.
Premier Li Keqiang said on Monday that major economic indicators had improved from the start of the year despite lingering downward pressure and difficulties that have beleaguered the real economy.
Job creation was stable, fixed-asset investment had rebounded, daily power generation, power consumption and freight volume all showed sequential rises, and retail sales and corporate profitability also beat forecasts, Li said.
Separately, the National Development and Reform Commission said on Wednesday that total social power consumption rose 5.6 per cent in March, up from a 4 per cent increase the month before.
Li said measures were needed to improve the trade situation amid the weak global economy recovery, but did not elaborate.