Crackdown on unlicensed delivery vehicles in Chinese boom city creates major logistics headache
Packages pile up as Shenzhen traffic police impound illegal bikes and tricycles and detain their riders
PUBLISHED : Sunday, 03 April, 2016, 3:43pm
UPDATED : Sunday, 03 April, 2016, 3:43pm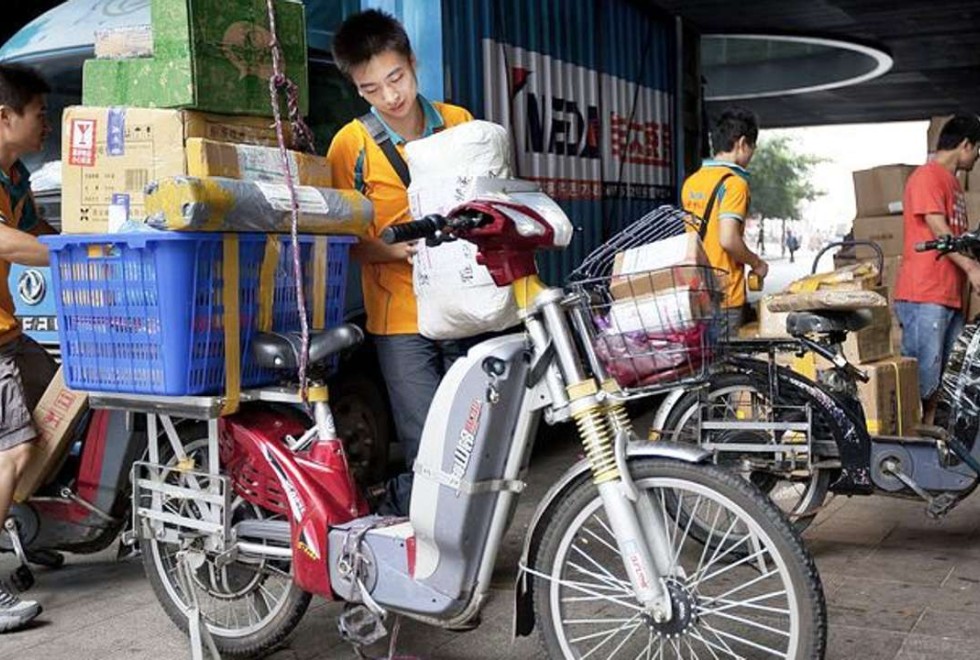 A crackdown on unlicensed motorcycle and electric-bicycle taxi services in Shenzhen, next to Hong Kong, has dealt a heavy blow to the city's express delivery industry, which largely relies on these vehicles to deliver packages, a major newspaper reports.
Delivery companies said they could only send out couriers in the early morning and late at night - outside the working hours of the traffic police.
This led to a significant drop in business and sometimes still failed to prevent couriers from being arrested by the police, according to the West China Metropolis Daily, based in Chengdu, Sichuan province.
A total of 874 riders have been arrested and nearly 18,000 motorbikes or electric bicycles were impounded since the crackdown started on March 21, Shenzhen traffic police said.
The crackdown targets electric and petrol-powered bicycles and tricycles that do not meet official roadworthiness standards, as well as those offering taxi services without commercial licences.
The manager of the Shenzhen branch of YTO Express, a major delivery company on the mainland, said its number of deliveries at the branch had dropped from 80,000 a day to just 10,000.
The branch has 110 couriers, who mainly use electric and motor tricycles to delivery packages. Most vehicles do not meet the standards, which requires them to drive at a maximum speed of 20km/h and weigh 40kg at most.
Due to the crackdown, couriers now had to start work as early as at 5am to avoid traffic police. But even that tactic did not guarantee success.
"Last night, one of our couriers was detained while delivering packages at 10pm. Now all of our couriers are staying in the office, not daring to go out," she told the newspaper.
At least seven couriers working at the branch had been detained, she added.
A manager at another express company said its couriers had turned to small vans and trolleys to send packages, which had slowed down deliveries by four to five hours.
About 1.5 million packages are delivered every day in the sprawling city. Undelivered packages had piled up at some companies with fewer couriers, the report said.
Under the new rules, express delivery companies must register their vehicles with traffic police through the postal departments. But the limited quota of licences as large number of deliveries in the sector means many couriers are driving electric vehicles that exceed the speed limit.