For Retailers. It is time to transform your supply chain for omnichannel.


One Chart That Shows How the Internet Is Crushing Department Stores
The troubles aren't going away.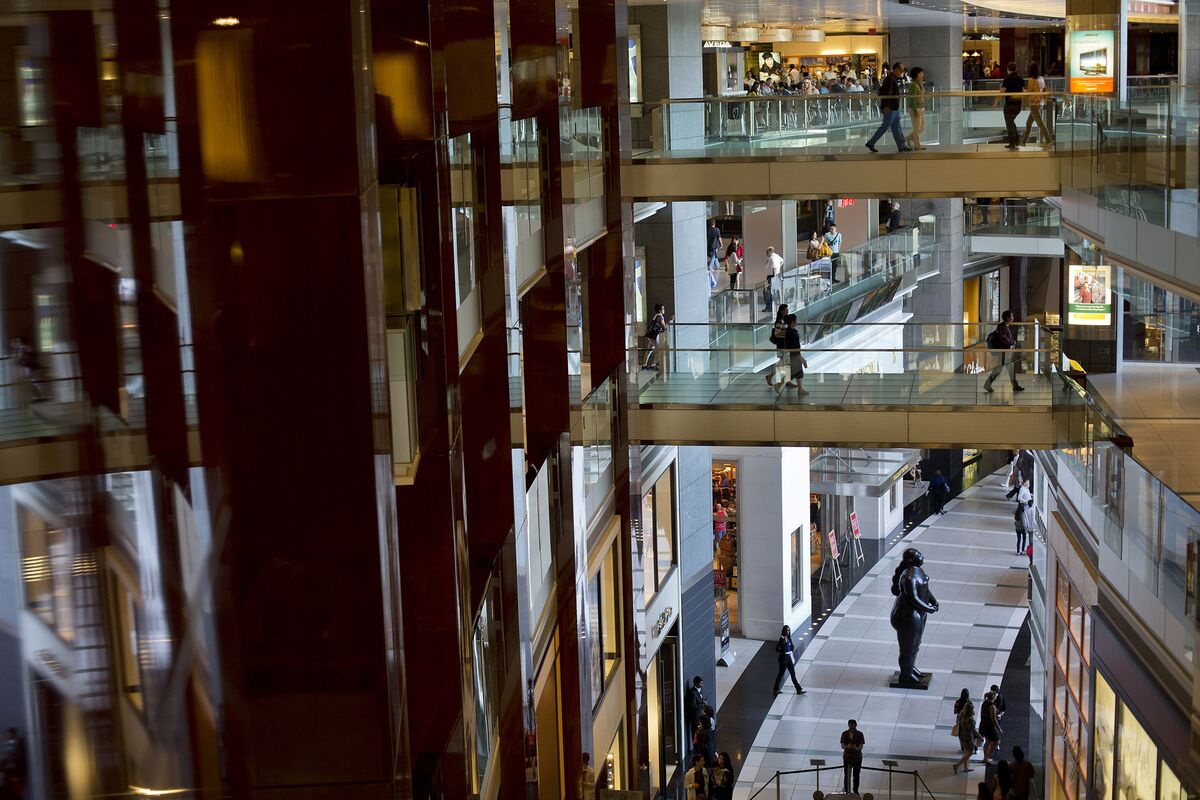 It's no secret that department stores are struggling — even their top executives have to
admit it
— but this chart shows just how badly things have gotten. As seen in a note from Standard Chartered Plc, U.S. consumers are rapidly moving online, and in-store sales are only going to slow down in the near future.
"U.S. private consumption has shown ongoing resilience," they write, "but this macro story masks sizeable divergence at the micro level, and this explains the wide interpretation of 'how's the U.S. consumer doing?' The micro story is characterized by a parabolic rise in internet sales at the expense of 'bricks and mortar' stores, particularly department stores."
Here's a chart the firm included to show this big divergence its talking about.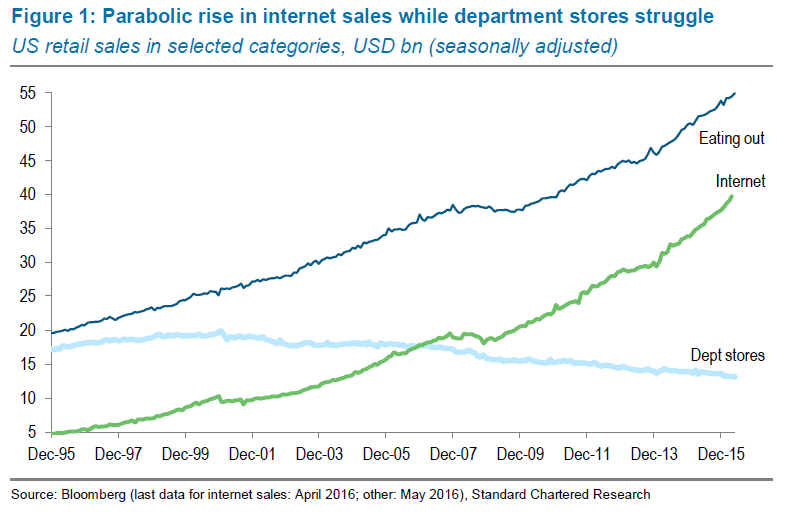 However, any concerns economists have about the general health of the U.S. consumer's wallet should be alleviated by the fact that dining out is only heading up.
Of course, many department stores are trying to improve their online presence, but it isn't going as well as they initially had hoped. Macy's Chief Financial Officer Karen Hoguet said in the firm's most recent earnings call that "Digital sales continued strong, still growing double digits, but it too grew less rapidly than anticipated." They aren't giving in yet, however. She added, "[A] setback is a setup for a comeback. That is how we are looking at the business, even if our comeback is taking longer than expected to take root."