June 7, 2016 7:53 am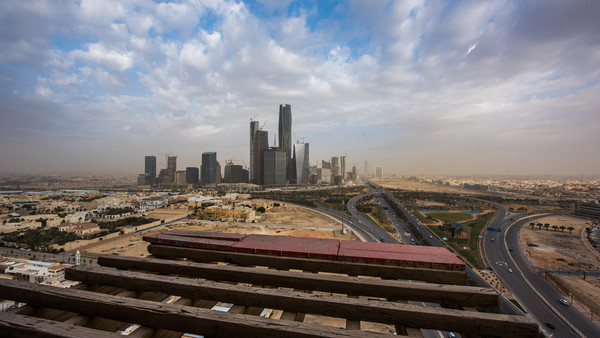 ©Bloomberg
Saudi Arabia
plans to cut state spending on salaries and raise non-oil revenue as the cornerstone of a comprehensive plan to
diversify
the economy.
The National Transformation Plan, released in the early hours of Tuesday in Jeddah, provides the first detailed targets of the ambitious
"Vision 2030" agenda
launched in April.
A sustained slump in oil prices over the past 18 months has encouraged the country's youthful deputy crown prince, Mohammed bin Salman, to speed up reforms in a country accustomed to a glacial pace of change.
"The plan is positive in anchoring economic objectives, but provides little details on the mechanisms and initiatives to reaches these targets," said Monica Malik, chief economist at Abu Dhabi Commercial Bank. "We believe that the targets look ambitious over a five-year timeframe, especially given the impact of the fiscal consolidation on economic activity."
The plan seeks to cut public wages as a proportion of the budget to 40 per cent by 2020 from 45 per cent currently, a goal that could generate public dissatisfaction given expectations of rising inflation.
That would mean a decrease in total salaries from Sar480bn to Sar456bn by 2020, according to the NTP document. About two-thirds of Saudi workers are state-employed.
Coaxing Saudis into the private sector remains one of the government's main challenges, given the tougher work conditions compared with the state sector and poor skills attainment within the education system.
On top of education reforms, the document envisages the creation of more than 450,000 jobs outside the government sector by 2020, with unemployment falling to 9 per cent from 11.6 per cent in the same timeframe.
Other targets include raising non-oil revenues to Sar530bn by 2020 from Sar163.5bn last year, via an increase in government fees and taxes, including a sales tax, income taxes on non-Saudi residents and "sin taxes" on harmful products such as tobacco.
The sharp slump in oil revenue has sparked a severe round of spending cuts, which has led to many government projects being put on hold or cancelled. The slowdown has pushed real growth to as low as 1 per cent of gross domestic product.
The plan seeks to address that by targeting a reduction in the proportion of state projects that are delayed to 40 per cent from about 70 per cent.
The NTP aims to balance the budget by 2020, with debt rising to 30 per cent of GDP by 2020 from 7.7 per cent currently. The IMF forecasts a budget deficit of 14 per cent this year.