Diversions creating delays in shipments from Asia to US East Coast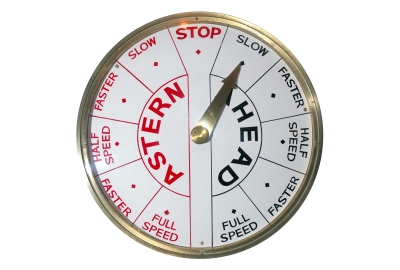 Diversions from the West Coast to avoid longshore labor negotiations are creating delays of up to two to three weeks for some ocean cargo moving from Asia to the U.S. East Coast, according to a freight forwarder.
Nelson Cabrera, business development manager at Lilly and Associates International, said the company has informed customers of delays on cargo moving to all U.S. East Coast ports. The cause is an artificial peak season attributable to cargo diversions from the West Coast to avoid longshore labor negotiations between the Pacific Maritime Association and the International Longshore and Warehouse Union, Cabrera said.
"Rates are through the roof, and on top of that carriers aren't always honoring their contract rates," Cabrera said. "They didn't anticipate the surge in volume, so their negotiated rates don't match the volumes they are seeing."
When contract rates are lower, most of the time one of two things can happen. First, carriers may choose not to honor the contract rates and quote higher spot rates. Or lower-priced cargo can sit at the port in Asia as higher-priced cargo gets loaded on the ship, because carriers are trying to maximize profit for every voyage when capacity is tight.
For beneficial cargo owners, or BCOs, if they only have contracts with one or two carriers, the road can be harder to navigate, Cabrera said. Freight forwarders and 3PLs typically have 10 different contracts and can search for better prices and capacity availability, whereas shippers can find themselves backed into a corner and have to deal with the rates they are given, or play the spot market at higher rates.
Spot rates from Shanghai to the U.S. East Coast as tracked by the Shanghai Containerized Freight Index have risen 9.7 percent since April.
This week's index number showed
rates per 40-foot container, or FEU, at $3,578, 8.7 percent higher than the same week in 2013. In July, the U.S. East Coast was the only one of several trade lanes tracked by the SCFI that held on to general rate increases.
Most East Coast ports have seen year-over-year volume gains in May and June, as well. Containerized imports to the U.S. East Coast, compiled by PIERS, the data division of JOC Group, rose 3.6 percent year over year in May and 3 percent in June.
Some ports have performed better. Containerized imports into Boston were up 10.7 percent in May. Charleston
saw major gains in both May and June
, at 9.9 percent and 16.7 percent respectively. At Port Everglades, May volume was up 17.5 percent year over year in May and 12.7 percent in June. At Savannah,
containerized imports surged 17.5 percent in May and 3.1 percent in June
. The Port Authority of New York and New Jersey said
port terminals handled record container lifts
during the first half of 2014
Lilly and Associates advised customers to ship early and allow an additional two weeks on most cargo shipments, but Cabrera said the delays could lead to bigger congestion problems.
"With the tightening capacity and added volumes, there are delays, but then comes the bottlenecks," Cabrera said. "Then comes the problems at terminals and drayage yards. The delays impact the entire shipping industry's infrastructure. That's what comes next."
Contact Corianne Egan at
cegan@joc.com